Startups, Expansions & Transitions – September 2019
Congratulations to our happy clients! We have had a number of openings this month that we would love to highlight:
Gantos Dental Group
Dr. Meredith Gantos opened her brand new office in Naperville, IL. The story of her practice dates back forty years, as one of the oldest premier dental offices in Naperville under the watchful attention of Dr. James P. Weeks. Dr. Weeks (or JP as those who know him call him) created a culture of honesty, fun, and quality dentistry for his patients. After careful consideration and thought, he connected with Dr. Gantos and entrusted her with the important responsibility of continuing to provide exceptional service for others.
Now, Gantos Dental Group's mission is to provide high-quality care utilizing the best methods, materials, and technologies in a comfortable and compassionate environment while producing the greatest functional and aesthetic oral health outcomes. Dr. Gantos and her team offer a patient focused approach in a sleek, tech savvy office.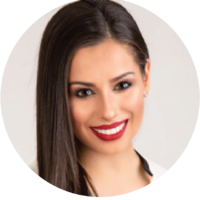 From Dr. Gantos: "Working with Peter was a great experience from start to finish! He is incredibly timely, professional, and hardworking. I could tell he put a lot of effort into ensuring I found the best space possible and I appreciate all of the time he spent to make sure we had a successful outcome. I could not say enough positive things about him and I highly recommend working with him!"
Click Here for more information.
Green Tree Dental
Dr. Steve Lee's new Humboldt Park office is looking sharp! Green Tree Dental is a new, clean, and comfortable facility, using state-of-the-art technology to provide the highest quality of care. They are proud to offer a one-stop shop approach, with a wide range of services to take care of any dental needs you might have.
Dr. Lee is all about building the foundation for long lasting beautiful and healthy smile. His passion for dentistry is supported by understanding that each patient is unique and it is important to provide treatments tailored to each patient's needs. And Dr. Lee's personal care as well as utilization of latest in dental technologies will help make patient's experience comfortable and stress-free!
From Dr. Lee: "I am fortunate to have worked with Pete Cangialosi for my first dental practice! Pete was an excellent agent, communicator, and negotiated well. He laid out the whole process from the beginning and gave clear and excellent advice during each step. He was very responsive to questions and concerns, and was very knowledgeable about the market. A true professional. I never had a doubt in my mind that I wouldn't be able to find the right location. I recommend Pete for anyone and it was a pleasure working with him. Thank you!"
Click Here for more information.
East End Dentistry
Dr. Agata Skiba purchased her new dental office in Glenview, IL. She purchased the office from Dr. Alexa Keegan, who decided to make a move to Wisconsin. Dr. Keegan was looking to sell to a new doctor who would align with her practice philosophy and treatment style, ensuring that her patients would continue to receive high-quality, compassionate care. After a careful search, she was thrilled to have found Dr. Skiba, an amazing, passionate doctor who will ensure that East End Dentistry will make smiles in the northern suburbs healthier and brighter!

Aurora Smiles

Dr. Min Kim purchased his new Aurora office from Dr. Lawrence Gentile. Previously known as Aurora Fox Valley Dental Associates, the office has been servicing the needs of the residents in the Naperville/Aurora area for over thirty years.
With offices in Ottawa, IL and Yorkville, IL, Dr. Kim is thrilled to expand into Aurora, as well, with Aurora Smiles. The team's goal is to make it simple to achieve your healthiest, most beautiful smile. Dr. Kim is committed to your individual attention and strives to provide personalized oral health care tailored for your unique dental needs and goals.