Real Estate Investment & Partnerships
Is real estate preventing your practice sale?
We offer real estate solutions for practice transitions.
Real estate is often one of a dental practice owner's most valuable assets. JRA offers its industry knowledge and insights to real estate owners, making sure practice owners maximize the value of their property.
Whether you are selling to an individual dentist or a corporate group, or keeping your practice and selling your real estate, no one can give you a more accurate valuation of your practice property or advice regarding your lease and liquidity options.
It's important to remember that a dental practice and the real estate that houses it are two separate assets. Upon the sale of a practice, many dentists will elect to continue to own the property and lease it back to the new practice owner.
However, even some of the simplest aspects of a property lease can have a meaningful impact on the value of the practice owner's real estate and his or her ability to sell in the future.
Are you equipped with the knowledge necessary to preserve your real estate value when leasing your former practice to a new owner?
Talking to JRA first can ensure that real estate owners are armed with the appropriate information in order to negotiate the best possible arrangement.
What's the Value of My Property?
Determining the value of your practice property is more than looking at local rent sales comps. With over 20 years' experience in both real estate and practice sales, the JRA team has the industry experience to analyze your practice properly and pay fair value for the real estate out of which you operate.
Most practices are single-tenant properties. As a result, the structure of the lease is paramount in driving the value. Here are some questions to consider:
Who is guaranteeing my lease?
What is the market lease term and how do extension periods work?
Who is generally responsible for upkeep?
How does the lease impact the potential sale or vale of my property and practice?
1. Are you interested in selling your practice real estate?
Each piece of practice real estate is unique. Whether you are planning to transition, retire, or sell all or part of a practice, too often owners neglect their real estate along the way, and in turn significantly diminish their property's value.
Determining the true value of practice real estate takes specialized knowledge of both the practice specialty and real estate markets that most real estate buyers, brokers, and banks do not possess. JRA's unique skill set allows us to maximize the value of your real estate while setting up the practice to experience years of continued success.
Are you equipped with the knowledge necessary to preserve your real estate value when leasing your former practice to a new owner?
2. Sold your practice but kept your real estate?
Property ownership comes with a lot of headaches. Whether you are dealing with banks to refinance, negotiating new lease terms, or addressing the upkeep and/or renovation of practice real estate, owning practice real estate is a significant responsibility. JRA has the capabilities to alleviate these headaches for veterinary real estate owners by buying all or part of a property and assuming these responsibilities. JRA can alleviate these headaches by:
Renegotiating and re-setting lease terms to mirror the market
Providing expansion and renovation capital that existing owners are not interested in investing in the property
Enabling a selling practice owner to own a part of the building while giving him/her liquidity and taking the responsibilities of ownership off the owner's hands
3. Are you looking to buy a practice, but not real estate?
Acquiring your first practice can be an exciting and daunting step. Many young doctors put off this step longer than necessary because of the substantial up-front costs. JRA can assist in the process by purchasing the practice real estate alongside your purchase of a practice and defraying the costs over the life of a long-term lease agreement. With JRA, you can realize your dream of practice ownership years ahead of schedule while reducing some of the burdensome up-front costs.
4. Are you relocating or renovating your existing practice?
Do you own a practice that has outgrown your existing space? Sometimes finding a new location is what it takes for your business to achieve its full potential. JRA can help by purchasing the building for your new location and spreading out the costs of the "fit-out" over the life of a long-term lease agreement. You can realize all the benefits of expanding your business without the difficult up-front expenses.
Clients Who Used Our Practice Real Estate Solutions
Real estate decisions may be the determining factor of your practices profitability, transferability & overall success.
What Our Clients Have to Say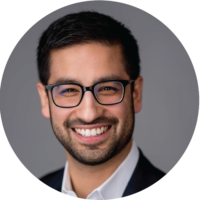 Razi Orthodontics
"Joe was instrumental in negotiating the terms of my lease. He is incredibly responsive and was able to meet me at all times of the day. Joe has a number of other resources and contacts that are so useful, especially for a startup practice. I highly recommend using Joe and will be using him again in the future!"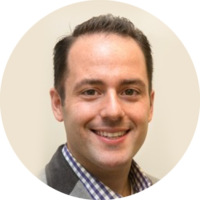 Smile More Dental
"Joe has closed two dental office leases for me. Everything went with out a hitch. He took care of everything and saved me a lot of money. Don't try to do this on your own."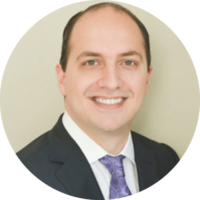 Band & Wire Orthodontics
"My experience with Joe has been fantastic and his approach is very professional and honest. Joe located several excellent properties based on my criteria and practice vision, then he helped me through a challenging negotiation and closing and referred me to the best professionals in business to complete my project. I most highly recommend Joe Rossi and Associates and look forward to working with them again soon."