Startups, Expansions, & Transitions – October
Jacob Whipple DDS & Cumberland Dental Care
Congratulations to Dr. Jacob Whipple on his successful practice transition of Cumberland Dental Care in Norridge and Jacob D. Whipple, DDS in Northbrook to Cornerstone Dental Partners! Dr. Mark Zieba, Dr. Anthony Ponzio and Jonathan Gregoire will take over the two locations. Thank you Dr. Whipple for the kind words and for trusting in JRA with your practice sale!
From Dr. Whipple: "Jerry West and the team at Joseph Rossi and Associates worked tirelessly to get my practice sale completed, even in the face of the uncertainty surrounding the pandemic."
Milktooth Pediatric Dentistry
Congratulations to Dr. Amy Shah and the team at Milktooth Pediatric Dentistry on their Ukrainian Village start-up in Chicago, IL! The Milktooth team is thrilled to provide local Chicago families with quality, specialized dental care in a modern and inviting space. From infants to adolescents, Dr. Shah and her kind crew approach pediatric dentistry in a way that's engaging, positive, and delightfully informative, so children can take pride in their healthy smiles for life.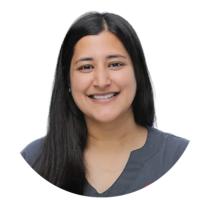 From Dr. Shah: "I had a great experience working with George Bozonelos and Joe Rossi on my startup dental practice. They went above and beyond and were instrumental in helping me find my practice location. There was interest in my location by another party and I can say with certainty that I would not have been able to get the space had I worked with anyone else. When you work with Joe Rossi and Associates you get more than a broker. You get an extremely knowledgeable team that will provide assistance throughout the process of opening a practice. Assembling the right team is essential for any business and that begins with having the best broker. You can't go wrong with George and Joe on your side."
Check out the project gallery for Milktooth Pediatric Dentistry.
Aura Family Dental
Congratulations to Dr. Juan Abadia and the entire team at Aura Family Dental on their new start-up in Wheeling, IL! At Aura Family Dental, they go beyond basic dental care, providing each patient with a customized experience. Dr. Abadia believes that dentistry is not just about dental work, but that it is fundamental to form a relationship with each patient so they feel comfortable trusting him with their dental care. Thank you for trusting JRA with your practice ownership goals, Dr. Abadia!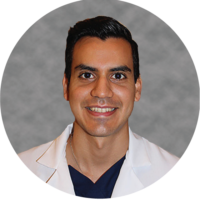 From Dr. Abadia: "I truly believe that Peter Cangialosi is one of the best dental brokers in the Chicagoland area. When I first started to look into buying an existing practice or doing a start-up, I contacted many brokers. Several of them were unresponsive while others were very pushy. Pete met with me right away and took his time to explain the process. He showed me several properties until I finally found the one I loved. When it came to the lease negotiations, Pete fought back and forth to make sure I received the best outcome. I am very thankful and recommend Pete Cangialosi."
Check out the project gallery for Aura Family Dental.
Ligocki Dental Group
Congratulations to Dr. Mark Ligocki and his entire team at Ligocki Dental Group in Oakbrook Terrace on their practice expansion! At Ligocki Dental Group, they strive to exceed their patients' expectations in every way possible. They provide the highest standard of dental treatment complemented by exceptional customer service in a warm, caring, and family environment. By being actively involved in the community of Oakbrook Terrace, their patients become like family, and the community becomes their practice.​
From Dr. Ligocki: "Working with Pete on expanding our office size was beyond professional! Pete's extraordinary ability to negotiate and immeasurable willingness to go beyond are second to none! Helping us find a larger space to meet the needs of our growing family of dentists, Pete took the time to get to know us professionally and personally along with our desired wants and needs for a future dental practice. He then expediently located spaces that matched our ideas, negotiated extremely favorable terms, as well as introduced us to a variety of fantastic contractors, service companies, and lending institutions. Pete even assisted us to secure a buyer for a start up space that we were selling.  Every step of the way, Pete's the guy you want heading your healthcare real estate team!"
Check out the project gallery for Ligocki Dental Group.