What to Expect When Buying a Dental Practice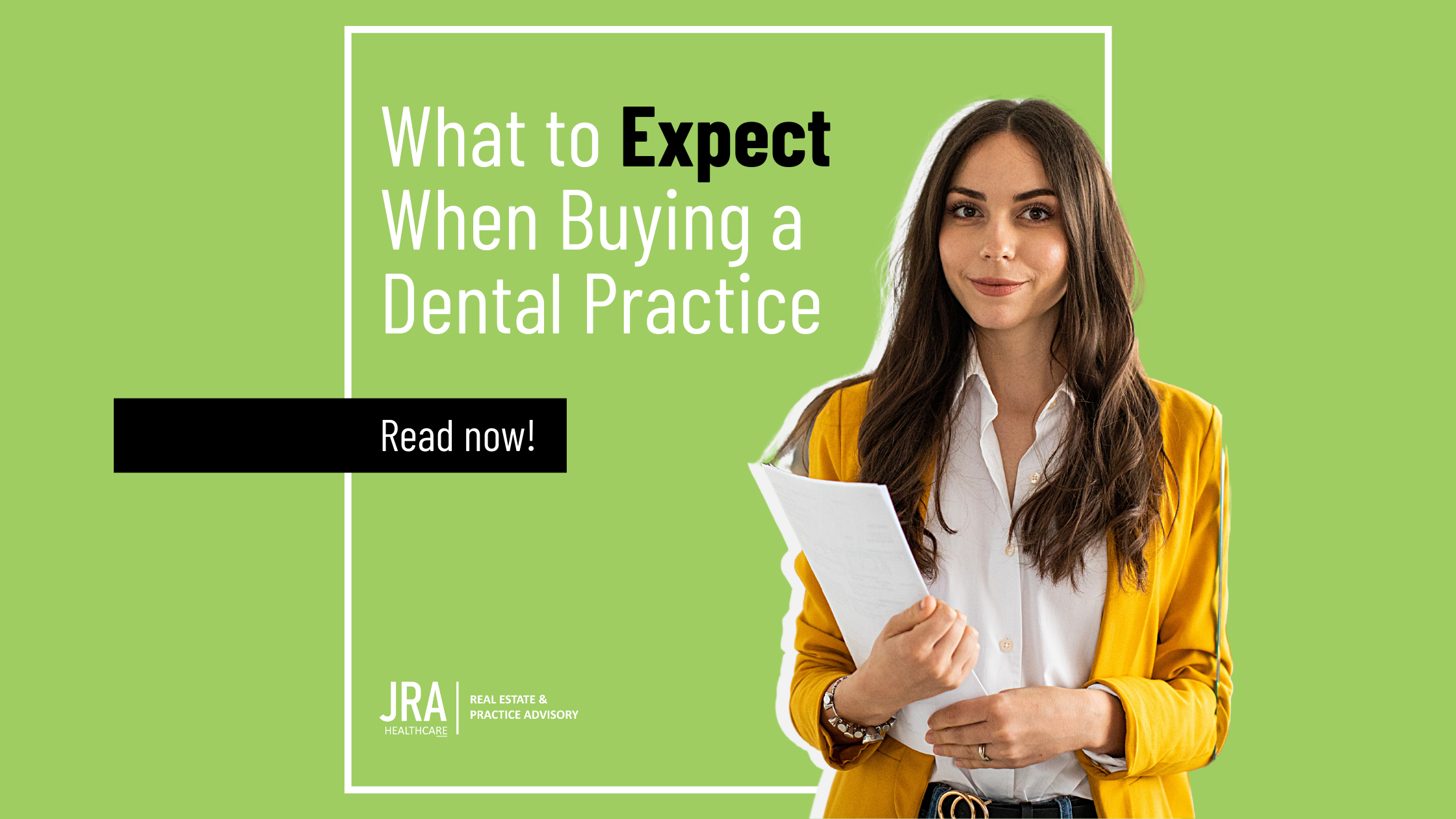 Has it been a dream of yours to buy your own dental practice? Dental students and new graduates visualize all aspects of this opportunity – hiring the staff, work that is done each day, and patients who will receive your care. You have probably even thought about the desired location of the office, interior décor, and the layout of the furniture. These daydreams might have expanded to include the business name, logo, and branding package for the practice. While you've identified many possibilities, the transition from being a working dentist to owning your own practice is quite the leap. You will likely experience a few surprises along the way.
Volume of Decisions
The sheer volume of decisions that need to be addressed can be overwhelming and require a significant time commitment. It's one thing to dream about your practice. But you'll find it's another experience to ensure that your decisions are informed. You will face choices regarding everything from equipment purchases to accounting software, employee benefits, and more. You aren't expected to have expertise in every area, yet you need to make these difficult decisions that could have a significant impact on your practice in the future.
Unexpected Financial Projections
One of the most common surprises by the owners of a new dental practice is related to the finances of the business. You are juggling many reports and responsibilities, including accounts receivable, collections, production, overhead, cash flow, assets, taxes, insurance, payroll and more. Even if you are experienced with the dental treatments that are offered, it can be mind-boggling to sort through the numbers. Don't be caught off guard if you miss projections due to bumps in the road. But be sure that you are completing your due diligence before purchasing a dental practice. For best results, it is a good idea to enlist the services of an experienced financial advisor that understands the industry.
Pay Attention to the Small Print
It has been said that "the devil is in the details," meaning that some of the crucial points of the deal are found in the small print. These details can have a significant impact on your business, which is why you shouldn't overlook anything while doing your research. Never make assumptions about the deal. Instead, hire an expert who is detail-oriented and will oversee everything that needs to be addressed.
Everything Needs to Be in Writing
Clear communication between all parties involved is important to ensure that everything goes smoothly with the transaction. It is common for misunderstandings to happen, especially when it is a "handshake" deal. Instead of assuming that a verbal agreement is sufficient, you need to make sure that every detail is written into the contract. If it's in writing, then you can avoid unexpected surprises when the deal closes.
Expenses Required for Rebranding and Marketing
Not only do you have the cost of purchasing the dental clinic, but it is also essential to consider the cost of rebranding and marketing. You need to get the word out as soon as possible. You have the cost of new signage, brochures, business cards, office forms and more. Additionally, budget for costs in website redesign and SEO services. Public relations, advertising, and online marketing efforts require an experienced skill set. Instead of attempting a DIY approach for these time-consuming tasks, your best solution is to hire an expert team to assist.
Challenges of Staffing the Office
Even though the team is already in place when you take over ownership of a dental office, it is likely that the staff will feel a bit unsettled about the changes. People resist change, which means that you might be facing turnover in the early weeks and months. Employees might be stuck in their own ways and resistant to new policies or systems in the office. Generally, the problems work themselves out, but you might need to backfill a few positions if the staffing changes.
What else needs to be considered when buying or selling a dental office? JRA is here to support every step of the way. Contact us to learn more about the commercial real estate services that are available.