Creating a Vision for Your New Dental Practice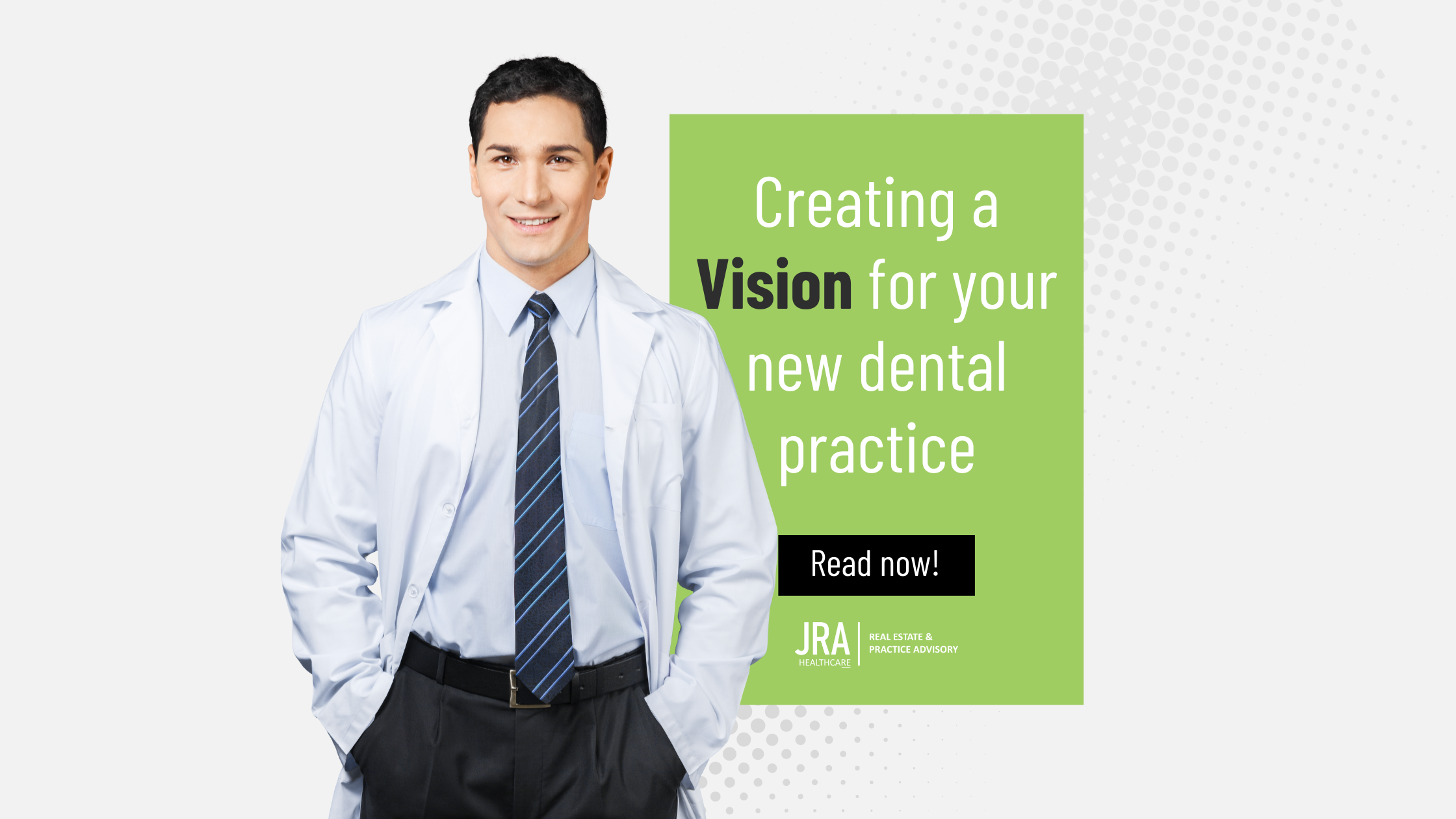 Opening a new dental practice is an incredibly exciting experience. It can also feel overwhelming as a multitude of important decisions must be made before you open the doors and welcome new patients. The following tips are offered in the hope of illustrating the importance of having a vision as you contemplate the structure of your new dental practice.
Start at the Beginning
One of the most important, yet often overlooked, components of structuring a new business venture involves taking the time to assess one's own priorities. Think about the things that matter most in your life, including family, faith, professional fulfillment and responsibilities toward others. Having a clear idea of what is most important to you is an excellent foundation from which to design and structure your professional pursuits. Failure to take this critical step can result in a serious work/life imbalance.
Visualize the Layout of Your New Office
An important planning step involves having a clear idea of how you would like your new dental practice to look and function from the inside out. Do you want to be in an office building or in a retail center? It's important to know the advantages of both so you can make the best decision for your practice. Take the time to consider various layout options, and think through how each space will function. If you're stuck on where to start, think about other practices you've visited that you have liked and try to emulate them.
Focus on Your Target Patients
Not all dental practices are created equal in terms of who they serve. Some will focus primarily on performing routine exams/cleanings for families, while others want to emphasize specific services, such as orthodontics or dental implants. Once you've identified what area(s) you want to specialize in, it's time to do some research. The location of your dental practice needs to be within reach of the patients who are going to be looking for the services you offer. When researching locations, you'll need to consider things like the city's demographics, the income level of its residents, how many families make up the area and the average age of residents. The last thing you want to do is open a pediatric dentistry office in an area that's mostly populated by seniors.
Keep an Eye on the Competition
There's another key component to researching the area where you want to open your practice — the competition. If several practices are already operating in the area, it might be difficult for you to find patients of your own. Take a look around town to see how many dental offices there are and what services they provide. Do they look similar to your own vision? Then it's time to find a new spot. You can be successful in an area that already has a few practices in place if you are offering something different. Just make sure you're prepared to be a little more aggressive in marketing efforts when walking into a competitive area.
Design a Unique, Yet Timeless, Logo
Marketing your new dental practice is one of the cornerstones of success. Creating a distinct logo is a great place to begin. Consider using the services of a graphic designer to come up with an overall branding strategy that can be used in all areas of your practice. It is important to have a cohesive design theme and logo for use on business cards, print advertising, website design and other marketing materials. Over time, patients will come to recognize your logo, which will help them keep your practice in mind when a friend or coworker asks for a referral. The world of advertising has expanded in recent years, and creating a distinct look and feel to your marketing materials can help make them stand out from the competition.
While you're shopping for a graphic designer, think about hiring a company that also offers marketing services. You'll need to spread the word that your practice is up and running and looking for new patients, and getting a marketing company on board early can make a big difference. Many practices make the mistake of thinking they can run their own marketing campaigns but quickly learn that 1. They don't have the expertise needed to really make an impact and 2. They don't have the time to dedicate to marketing efforts because they're so busy tending to patients' teeth!
Work with a Dental Real Estate Pro
Taking the time to create a vision for your new dental practice helps you make the most of your relationship with your commercial real estate consulting firm. Using the service of a dental real estate professional can help you find the perfect setting for your new dental practice. At Joseph Rossi & Associates, we have built a team of professionals who are highly skilled at finding properties to suit the needs of medical and dental providers.
Feel free to contact us today to learn more about our services, or to schedule an appointment to meet with an agent. We would be happy to discuss your vision for your new practice and review available commercial properties.