What Our Clients Have to Say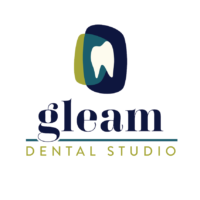 Dr. Jeffrey Korkus
Gleam Dental Studio
"[Joseph Rossi & Associates] were extremely helpful in finding a spot for a dental start-up. He listened to what I said and in the end we were able to find a great location. They were easy to work with and very responsive."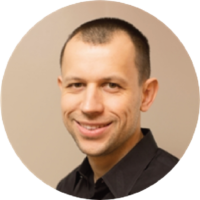 Dr. Yaroslav Yarmolyuk
Orthodontic Experts
"I've worked with Joe and Pete now for over 6 years and 10+ real estate deals. They have been a great resource and asset in a range of real estate dealings: lease negotiations, real estate purchase, relocation, etc. They are available to answer any questions and give advise 24/7. Great follow-up and follow-through. We consider JRA team our 'in-house' realtors and an integral part of our growth."
Dr. Cody Wilfinger
Broadway Dental Co
"I had a great experience working with Jerry and Pete! I originally met Jerry because I was interested in a practice acquisition. After a few months of looking, I decided to change gears and pursue a start up. The process was very new to me and the two of them helped explain every step along the way. They did an amazing job at finding a variety of practice locations throughout the city and I ended up having a really fun afternoon viewing the spots with them. The two of them were great with communication during the entire process and we even had a business call on Labor Day since that was the only time I was available to talk. I also appreciated all of the connections they have to others in the dental community in the Chicago area. I would highly recommend Joseph Rossi & Associates, especially Jerry and Pete, to anyone looking at purchasing an existing practice or pursuing a start up!"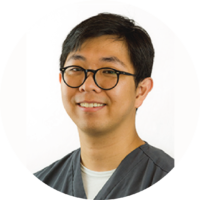 Dr. Jai Cho
"Pete from Joseph Rossi & Associates, Inc, is a great person to work with. I had little knowledge about a dental startup. He made the process very simple and always available for help. He also has all the resources needed. I almost signed with a consulting company that helps with dental startup and they charge a lot. I am so glad that I made this decision and saved tons of money."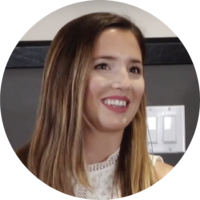 Dr. Cathleen Nick
Cathleen Nick DDS
"As a dentist looking for a new practice location during a global pandemic, I could not have had a better experience than with Pete Cangialosi. From day one, he was quick to respond, beyond accommodating with my schedule, honest and knowledgeable in his advice, well-versed in all things dental, and just an all-around good guy. Truly cannot recommend this group enough! Thank you, Pete!"
Dr. Suk Ho Moon
Dental Minds
"Peter has been an amazing help! From day 1, he was the most reliable person in our corner. He guided us through the process of start up office. I would highly recommend working with Peter. Even if I were to re-do everything, I would still call Peter without hesitation."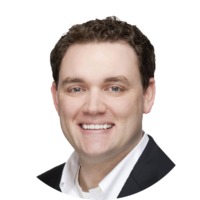 Dr. Jacob Whipple
Jacob Whipple DDS
"Jerry West and the team at Joseph Rossi and Associates worked tirelessly to get my practice sale completed, even in the face of the uncertainty surrounding the pandemic."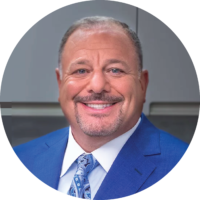 Dr. Paul Petrungaro
Start Smiling Dental Implant Centers
"Peter Cangialosi and the entire team at Rossi & Associates are TRUE professionals! I cannot thank them enough for helping find, secure, and execute all details for my new location coming in Oak Brook. They are trusted partners and truly care about their commitment to their clients, and if I could give them 1000 stars I would!!!"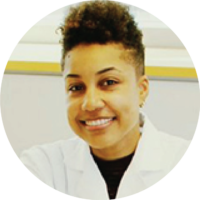 Dr. Yvette Battle
Bronzeville Orthodontics
"These guys get it done! I was able to secure and negotiate a fantastic deal for my new orthodontic start up in a relatively quick amount of time. Sam, Pete and the entire team were so personable and easy to work with. They made it clear from the start that they have their client's best interest at heart always. Very fair, reasonable and straightforward. A start up can be a very intimidating task, but working with Joseph Rossi & Associates reduced my stress levels and made it a very smooth and simple transition/transaction process. Couldn't be happier!  If you're in the market, definitely give JRA your time. They've truly helped set me up for success!"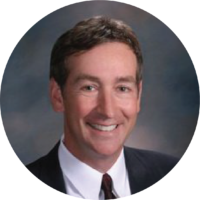 Dr. Kurt Wagner
KidsTeeth Pediatric Dentistry
"My experience with Joe and his team was fantastic! Personable and easy to work with they appraised my practice and because they are so well connected, they had 3 viable buyers within a month. Once I had an agreement in place Joe and George really helped facilitate a smooth transition with the buyers. Highly Recommended!!"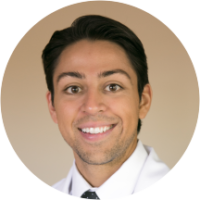 Dr. Julio Argueta
DuPage Family Dental
"I started working with Joe Rossi and associates 7 years ago when I bought my first office. They have since helped me find a larger space and I couldn't be happier with them. They were an integral part of my expansion and growth. I can't say I would have the same success without them!"
Dr. Lawrence White
Comfort Dental Studio
"I was introduced to Peter Cangialosi when I was planning a small move into a larger space within my existing office building. Ultimately, that deal didn't work out. But I liked that Peter paid great attention to my concerns. I soon came across another opportunity and I called Pete. And he negotiated a great deal for me that will certainly keep me in great shape, as I expand my practice. Definitely worth 5 stars. Thanks Pete."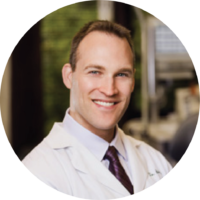 Dr. Russell Verbic
Verbic Orthodontics
"Helped me look around for almost a year to find the right place to relocate my practice to in Palatine. Joe Rossi and Pete Cangialosi know how to treat their clients."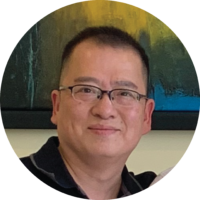 Dr. John Kim
J Kim Dental
"I have nothing but good things to say about George Bozonelos and Joseph Rossi & Associates. Spoke in length to George about what I wanted and he got the job done. He answered all my questions and in a short period of time we had closed the deal. I would 100% recommend George to anyone who is looking to buy or sell a practice."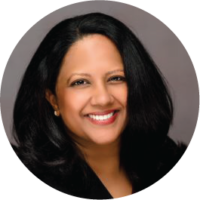 Dr. Rachel George
Discover Dental
"One of the best decisions I made was to work with Joseph Rossi and Associates. I worked with Peter, who helped me find the perfect location for my dream office. He made the entire process from finding a location, to negotiating and to signing the lease so easy and painless! Peter is a true professional, he is patient, thorough, and a great person to work with. He answered all my questions and always kept me informed. Peter worked so hard to make sure the terms of my lease truly benefited me and he helped me to understand everything written in the lease. I am so grateful and lucky that I got to work with Peter. I highly recommend Joseph Rossi and Associates, it will be one of the best decisions you make."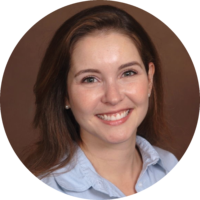 Dr. Gabriela Duraes
Blooming Smiles
"I've know Joe for 8 years. He helped me on finding my fist dental office space and when I was ready to look for a second one I had no question about working with him again. I was introduced to Peter and he was amazing! Super helpful, patient and understood exactly what I envisioned in terms of location and space. If you need help finding the perfect spot for your start up and work with someone that listen to your needs, they are the ones you should be working with."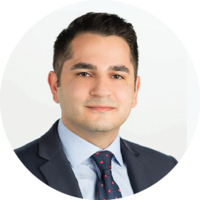 Dr. Paul Lazari
Braces Boutique
"Peter Cangialosi helped me negotiate and close on a property for a new practice (Braces Boutique). He was very professional and responsive throughout the process and I would recommend him with no hesitation."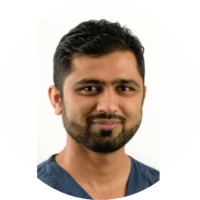 Dr. Suhel Dukanwala
Cicero Smiles Dental
"Joseph Rossi & Peter Cangialosi are great people in the dental industry. Peter was always there for me when needed and stayed on top of everything. It was very clear that he went the extra mile throughout the process of starting my own practice. Thank you for everything!"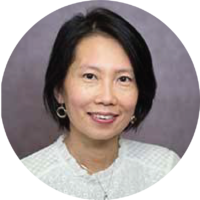 Dr. Yeoh Koh
Purely Smiles Dental
"I had a great experience working with Joseph Rossi and Associates. Right from the beginning, I knew that I found the right broker to represent me. They were efficient and responsive throughout the process. I worked mostly with Jerry West, and he was very pleasant and easy to work with. I was very picky in finding my buyer and after months of bringing me potential buyers, Jerry found me a perfect buyer. Don't go with another broker if you are looking to sell your practice, they are the best in the industry. They are very professional and have all the connections!"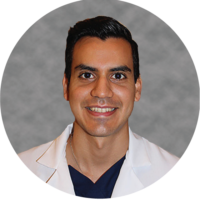 Dr. Juan Abadia
Aura Family Dental
"I truly believe that Peter Cangialosi is one of the best dental brokers in the Chicagoland area. When I first started to look into buying an existing practice or doing a start-up, I contacted many brokers. Several of them were unresponsive while others were very pushy. Pete met with me right away and took his time to explain the process. He showed me several properties until I finally found the one I loved. When it came to the lease negotiations, Pete fought back and forth to make sure I received the best outcome. I am very thankful and recommend Pete Cangialosi."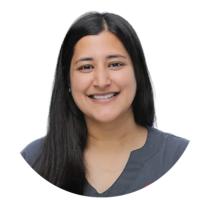 Dr. Amy Shah
MILKTOOTH Pediatric Dentistry
"I had a great experience working with George Bozonelos and Joe Rossi on my startup dental practice. They went above and beyond and were instrumental in helping me find my practice location. There was interest in my location by another party and I can say with certainty that I would not have been able to get the space had I worked with anyone else. When you work with Joe Rossi and Associates you get more than a broker. You get an extremely knowledgeable team that will provide assistance throughout the process of opening a practice. Assembling the right team is essential for any business and that begins with having the best broker. You can't go wrong with George and Joe on your side."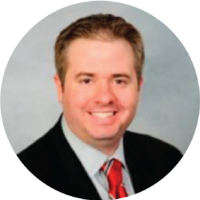 Dr. Matthew McKnight
McKnight Oral, Maxillofacial and Dental Implant Surgery
"Thank you to Peter Cangialosi for helping negotiate my building lease after purchase of an existing OMS practice. He was very responsive to me and to my team's inquiries at all times (the same cannot be said for the building owner, which was frustrating on our end, but we eventually got the deal done well before the move-in date). In addition, Pete saved me a significant amount of money on the life of the lease with monthly rent reduction, rent abatement and even lease holder improvements compared to the lease by the current practice owner. He was also very helpful introducing me to other dental office contractors and salesman for various other office needs. I highly recommend Pete and his team at Joseph Rossi & Associates."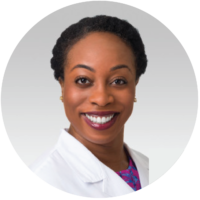 Dr. Edi Kaminska
Kaminska Dermatology
"What can I say, Pete stuck with me for 1.5 years until I found my dream dermatology practice location in a bustling neighborhood. He negotiated a good real estate deal and was patient with my many questions and concerns. When I almost brokered a sublease, he helped me out even though he wasn't going to get paid. Thank goodness the sublease didn't work out, because it would have been a disaster. Pete is kind, knowledgeable, professional, and not pushy at all. He's more concerned that the client is happy than with forcing a deal. Great family company with a family feel. Definitely recommend these guys!!"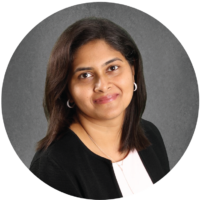 Dr. Kalpana Kandimalla
Innova Family Dental 
"Working with Peter Cangialosi at Joseph Rossi & Associates was the best business decision I could have made. He helped navigate me through the entire process of starting my dental practice and today I am now the proud owner of Innova Family Dental in Bolingbrook. Pete and his group are much more than just commercial real estate advisors. They went above and beyond to help me in this process of opening my first practice. Their level of service and attention to detail is amazing. Pete was able to negotiate my lease and the finer details that were specific to me as a dentist. If you are a dental professional needing any real estate services I highly recommend Joseph Rossi & Associates. Thank you for everything!"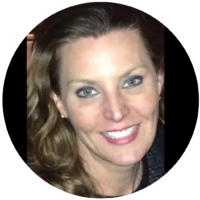 Dr. Angela Landrowski
Peacock Dental
"It was great working with Joe Rossi & Associates. I met Joe through some real estate dealings in the past and when it became time to sell, I knew he'd be the best to facilitate the transaction. I worked closely with Jerry West who not only did most of the legwork but also introduced me to my legal team who were fantastic. Had it not been for Jerry, the sale would never have gone through. I was under contract in 7 days and closed in under 60!"
Geri Fauth
"My husband had passed away suddenly and I was left with his Dental office space. I had tried several different avenues to sell the suite. After almost 2 years I was about to give up when I was introduced to Peter Cangialosi through Citi Bank. He was able to sell the practice in a very short time. He was so knowledgable and handled everything. I am forever grateful to Peter and his company. I would highly recommend him to anyone in the market to sell a practice."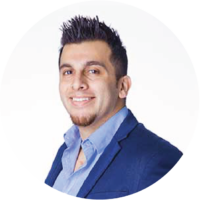 Dr. Neil Singh
Axis Endodontics
"Incredible experience with these guys. I previously hired a broker, saw 2 properties in 4 months, wasn't worth my time. Pete here helped me and knowing how picky I was, stuck with me and we saw maybe 20 places within a month. Someone once told me they are pushy but they ARE NOT. They are showing you what is out there, and sometimes not all of our needs can get met, as tenants we need to know that, but Pete helped me find the best one that fit for me. He also was able to point out things that I would hate in other places as we went through them (even though they were much pricier and would've made him more $$). I'm a dental specialist in the southwest suburbs and have nothing but great things to say about them. I was able to find cheap rent, in an area I loved, and rehab an entire non-dental office into a beautiful specialist office. I will be working with them for office #2."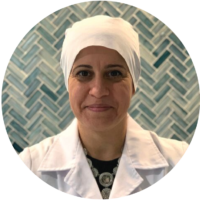 Dr. Hala Taha
Panacea Orthodontics
"Joe Rossi and his team made the process of starting up my own office stress-free. I had specific criteria and a limited geographic area I was interested in and they were able to find me the office of my dreams in my ideal square footage. After closing the deal, Joe continued to be my resource to everything a practice needs. I would not have navigated this complex process without him and his team. Thank you Joe for making "Panacea Orthodontics" a reality."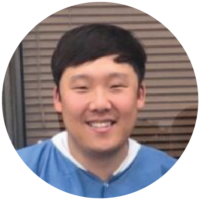 Dr. Min Kim
Aurora Smiles
"Peter Cangialosi is definitely the best broker I have worked with. Extremely satisfied with his service and appreciate everything he has done to help me acquire my dream office. He was very approachable, patient, quick and thorough with what he does, and very professional. I highly recommend him to anyone looking for a good office!"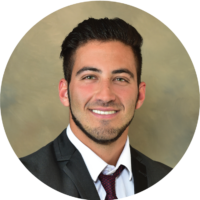 Dr. Richard Razdolsky
Smile Obsession
"Peter Cangialosi is the most persistent, hard-working and task oriented broker I have ever came across. His drive and hard-working ethic is the reason why I am opening the doors to my dream practice. He helped me find the exact location that met my specific needs and wants. He was very patient and really helped through all of the negotiations to make sure I got the best possible conditions. I am so happy to have met Peter and wouldn't recommend anyone besides him. If you are looking for someone that really cares about your venture and will invest the time and energy into your vision, then Peter is your guy. Thanks again for all your help and hard work"

Dr. Kyung Choi
DMD
"Thanks so much to Peter Cangialosi for helping me to sell my dental practice! Peter was very helpful in making this stressful process so easy. Most of all, I was able to sell my practice quickly in my best interest thanks to Peter's hard work. I highly recommend Joseph Rossi & Associates."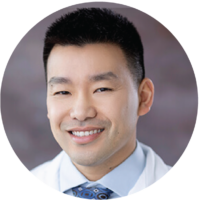 Dr. Vu Kong
High Point Family Dentistry
"One of THE most important variables to the success of a dental practice is the real estate. I'm so glad that I selected Peter Cangialosi as my broker. Peter made the process so simple, straightforward and easy to navigate in this increasingly competitive industry. We were able to close on TWO locations within a few months of due diligence. He went above and beyond helping me deal with city specific rules and regulations. Don't do it alone and if you are going to seek help, seek the best in the Chicago area at Joseph Rossi and Associates."
Dr. Rachel George
"One of the best decisions I made was to work with Joseph Rossi and Associates. I worked with Peter, who helped me find the perfect location for my dream office. He made the entire process from finding a location, to negotiating and to signing the lease so easy and painless! Peter is a true professional, he is patient, thorough, and a great person to work with. He answered all my questions and always kept me informed. Peter worked so hard to make sure the terms of my lease truly benefited me and he helped me to understand everything written in the lease. I am so grateful and lucky that I got to work with Peter. I highly recommend Joseph Rossi and Associates, it will be one of the best decisions you make."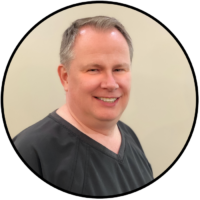 Dr. Mark Ligocki
Ligocki Dental Group
"Working with Pete on expanding our office size was beyond professional! Pete's extraordinary ability to negotiate and immeasurable willingness to go beyond are second to none! Helping us find a larger space to meet the needs of our growing family of dentists, Pete took the time to get to know us professionally and personally along with our desired wants and needs for a future dental practice. He then expediently located spaces that matched our ideas, negotiated extremely favorable terms, as well as introduced us to a variety of fantastic contractors, service companies, and lending institutions. Pete even assisted us to secure a buyer for a start up space that we were selling.  Every step of the way, Pete's the guy you want heading your healthcare real estate team!"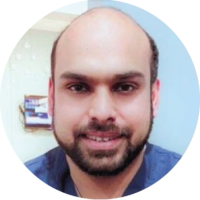 Dr. Mazher Syed
Dental Matters
"Peter helped me find a dream dental office which I would have never been able to do myself. Peter understood my practice goals and desired geographic and delivered on both. The whole lease negotiation process was very smooth and he was always available whenever I had any questions regarding the lease. Not only did he help me secure my new start-up location bur he also gave me some wonderful industry specific professionals to work with like a contractor, equipment specialists, attorney, and marketing team. I would highly recommend Peter and look forward to working with them again in future! Thank you, Joseph Rossi & Associates!"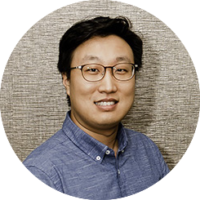 Dr. Seung-Hoon Lee
Green Tree Dental
"I am fortunate to have worked with Pete Cangialosi for my first dental practice! Pete was an excellent agent, communicator, and negotiated well. He laid out the whole process from the beginning and gave clear and excellent advice during each step. He was very responsive to questions and concerns, and was very knowledgeable about the market. A true professional. I never had a doubt in my mind that I wouldn't be able to find the right location. I recommend Pete for anyone and it was a pleasure working with him. Thank you!"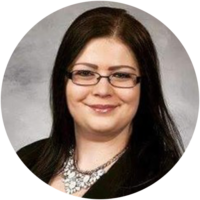 Dr. Agnieszka Iwaszczyszyn
Hart Dental
"Using Joseph Rossi & Associates was the best decision I have made in my professional life. From the quick response and professionalism of Joseph Rossi, to the hard work, commitment, and determination of Peter Cangialosi, the whole process of finding my perfect office space has been easy. Not only is Peter easy to work with, but he has been instrumental in finding the right professionals for each aspect of opening my own office. It's like having a friend and consultant in a real estate broker. Not only do I highly recommend them, I insist you check them out. Thank you Joe & Pete!"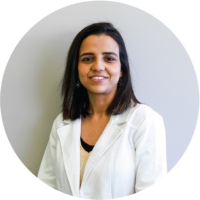 Dr. Annie Mirza
Lifetime Dental Spa
"Peter with Joseph Rossi & Associates has been wonderful to work with. I leased a commercial real estate space with Peter's help and although it was a long process, he was very patient showing me multiple spaces until we finalized my location in Waukegan, IL. I would highly recommend him!"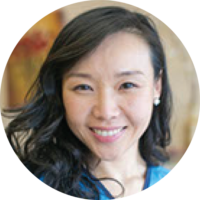 Dr. Alexis Youn
Avenue Dental
"Joe was instrumental in finding my first space for a dental office in Chicago. I had been looking for a space for months at various locations before deciding to work with him, and I would say signing on with him was a turning point. He didn't waste time and came up with a few locations that really fit the requirements I had and the patient base I was looking to serve. Joe is efficient, smart, and experienced and I would recommend him as a dental real estate broker without reservation."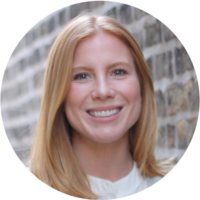 Dr. Ashley Woyak
Forward Natural Medicine LLC
"I cannot thank Peter enough for all his help in finding the perfect office space. From the moment I spoke to him on the phone, I felt at ease. He was so professional and easy to work with. My office size and budget were difficult to find, yet somehow he got me the perfect space. Not to mention he drove all the way up to Wisconsin from Chicago to assist in looking at offices and talking to the realtors for me. Thank you and look forward to working with you again in the future!"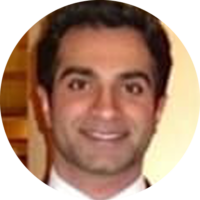 Dr. Asim Awan
TicTacTooth Pediatric Dentistry
"If you're reading these reviews then you're already in the right place. From day one, Joe was crucial in my startup venture. Not only is he super responsive but honest and very easy to work with. He actually listens to what's important to you and goes out of his way to make the entire process seamless. Good help is hard to find but working with Joe is a no brainer. Thanks for all your time, dedication and patience Joe! Looking forward to our next endeavor!"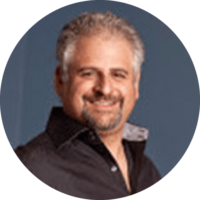 Dr. Bryan Nakfoor
Nakfoor Orthodontics
"Joe provided invaluable help when renegotiating my lease extension. He was incredible responsive and professional. He was able to provide real saving for my business. Joe, thank you for your help."
Dr. Christine Snow
Snow Dental
"I first called Joseph Rossi & Associates after having to quickly move out of my current space due to flooding. They called me back right away even though other dental-specific realtors were unavailable to speak because of a major dental conference happening that same time. Joe and Pete called me from the conference and came out the very next day. Pete was on top of things, understood all of my wants and needs and was very informative of what items were desirable and not so desirable for my practice. Pete was always available and has been nothing but kind and professional through one of the most stressful experiences of my life. Without a doubt, I would highly recommend Peter from Joseph Rossi & Associates."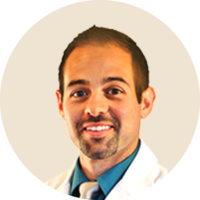 Dr. Dan Adamo
Randall Oaks Dental
"Joseph Rossi is a broker you come across only if you're lucky! Joe actually takes time to get to know what you are looking for and cares to understand your needs. Very easy to get ahold of and responds quickly, working around the clock to meet your needs. Thanks for helping me find EXACTLY what I was looking for Joe!"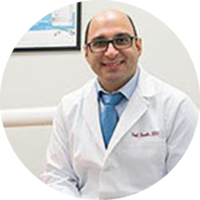 Dr. Foad Rasekh
Riverwoods Smiles
"If you are in the market for a skilled and friendly broker, look no further than Joe Rossi. He displays a profound knowledge of the market and how to properly select a retail site appropriate to the business. While working with you, Joe is highly organized, courteous, patient and very timely. He has the ability to listen to the client's needs and desires and delivers on time."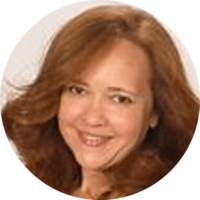 Dr. Grisel Rincon
Riverpoint Dental Center
"Joseph is a very professional person, who helped me to find the right place for my dental office. He always listened and answered my questions, in addition he helped me at every step in closing the leasing agreement."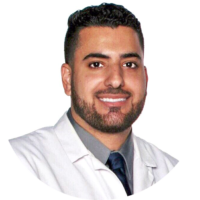 Dr. Hussein Latif
1st Choice Dental
"I was looking for a dental office for 3 years and had no luck. As soon as I met with Pete and Joe they made my dream come true. They found me the perfect size space in a great location and I couldn't be happier. These guys know how to hustle and get you the best deals. I'm definitely planning on opening another office and it'll be so much easier with these guys on my side. I don't have words to describe how grateful I am to be where I'm at today thanks to Pete and Joe's help!"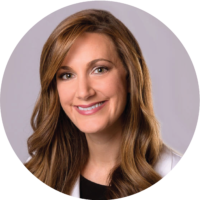 Dr. Jacqueline Blasko
4 Star Dental
We would like to thank Joseph Rossi & Associates for their counsel and negotiation of our practice's commercial real estate lease. Their role as a facilitator greatly helped the process of determining a location for our new dental practice. They negotiated the terms of our contract specifically to meet our needs. Their knowledge and experience has been invaluable to our new practice. It was a pleasure to work with professionals whose skills and experience we trusted. They provided us with a high level of service and referrals. We are grateful we found JRA!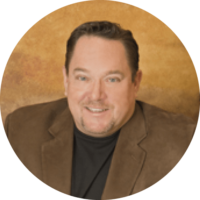 Dr. Jeffery Miles
Miles Family Dental
"I can't say enough about their professionalism, true caring nature, and extensive knowledge/connections that Joseph Rossi and Associates have. They bring all these qualities to the table for their clients, not just in the lease or real estate transaction, but in the transition to their new dental office and community. I am very happy and proud to give Joe and his crew my highest recommendation for anyone desiring to sell or buy a dental practice. Can't wait to work with him on office number 4! Thanks again Joe and Peter!"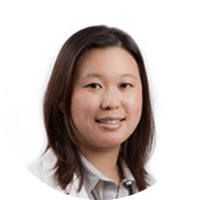 Dr. Jennifer Tan
Smiles On Cass
"Joe is a great agent we used for our dental office space lease. He is very approachable and helps you every step of the way. Working with him, you know you will get results and he responds very quickly to email, which I loved."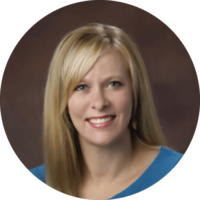 Dr. Jessica Kappelman
Kappelman Dermatology
"As a private practice owner, I can say that Pete at J. Rossi & Associates was extremely knowledgeable and attentive to the needs of my practice specifically. This was not a one-size fits all approach at all; Pete took the time to understand our practice, area, and future goals, which leaves me with only good things to say. I cannot stress enough that working with Pete made lease renewal and expansion negotiations as painless as possible. Pete was attentive to our requests, always available and communicative, and patient with us throughout the entire process (decision on space, negotiations, executed lease). J. Rossi & Associates proved to be invaluable to us, and I would highly recommend utilizing their services."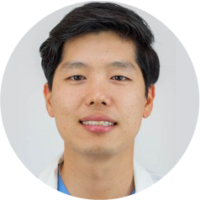 Dr. Jin Young Maeng
Urban Dental
"Pete helped me find my dream dental office! I could have not gone through this complicated process without Pete from Joseph Rossi and Associates. He listens to your needs with patience and he will deliver with the best results. I am definitely going to work with him for my future offices and I have already recommended him to others!"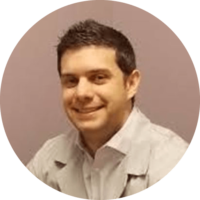 Dr. Johnny Kuttab
Bright Smiles
"Joe Rossi knew exactly how to negotiate. Not once did I ever have to wonder if he was on my side, and not once did I ever feel like I needed to get a lawyer involved. He negotiated on my behalf, and was very clear and direct in his negotiations. He truly worked for me, and represented me in the most professional and ethical way possible. He did not hand my case off to someone else, continued to check in even after negotiations ended, and even had several references for me regarding construction, lawyers, and accountants. He delivered! I would not hesitate to recommend Mr. Rossi to any of my colleagues, and certainly look forward to working with him on many more projects down the road."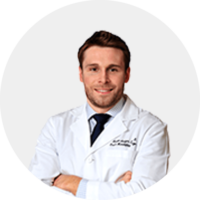 Dr. Jordan Ledger
Chicago Oral Surgery & Implant Center
"As a first time practice owner, Joe was an incredible resource from the start. Not only did he help us identify an area, he presented us with multiple options, really understanding the unique needs of my field in terms of space and compliance. We were incredibly impressed with his knowledge of the industry, his dedication to finding us a space that we loved, and how quickly he worked to get the deal done. I couldn't recommend Joe enough, and will absolutely be relying on him again in the future."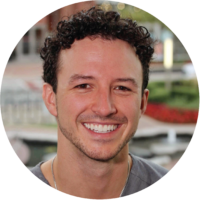 Dr. Justin Welke
Chicago Pediatric Dentistry & Orthodontics
"Joe  Rossi  and  his  team  were  fantastic  when  it  came  to  finding  the  right  real  estate  situation for  my  start  up  specialty  practice.  I  was  very  particular  with  the  exact  setup  I  wanted (neighborhood,  visibility,  parking,  etc.)  and  they  were  very  patient  in  letting  me  evaluate  all  of the  options  that  they  found  and  presented  to  me.  When  it  came  to  negotiating  the  lease,  they were  very  knowledgeable  and  worked  hard  to  achieve  an  agreement  that  was  in  line  with comparable  spaces.  I  recommend  Joe  to  all  of  my  colleagues  who  are  looking  to  start  a practice,  he  definitely  knows  the  Chicagoland  real  estate  landscape  when  it  comes  to  dental practices  –  he  is  the  source!"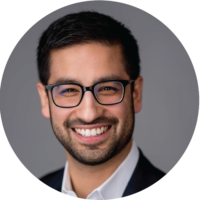 Dr. Kaleem Razi
Razi Orthodontics
"Joe was instrumental in negotiating the terms of my lease. He is incredibly responsive and was able to meet me at all times of the day. Joe has a number of other resources and contacts that are so useful, especially for a startup practice. I highly recommend using Joe and will be using him again in the future!"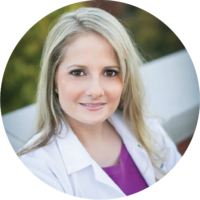 Dr. Kitt Stevens
Love My Smile
Joe was instrumental in helping me find the perfect city retail location for my new orthodontic practice. He took the time to sift through the options and then guided me through a difficult negotiation process. He is kind, knowledgeable, very responsive, and it was a pleasure working with him. Thanks so much, Joe!!!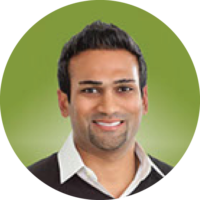 Mehul Patel
Pure Dental Spa
"All we can say is WOW! Knowledgeable, professional, honest, strategic and most importantly humble are just a few words on a long list that describe Joe Rossi. We met Joe in January 2015 and several weeks later he had pulled market research on areas we were considering and within a few months Joe found us an amazing location in the Westloop. Once Joe found the space he handled all the negotiations on our behalf and got us everything we wanted. Joe is the kind of guy who will go above and beyond for you."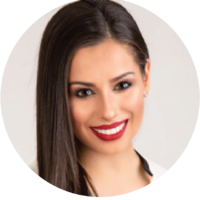 Dr. Meredith Gantos
Gantos Dental Group
"Working with Peter was a great experience from start to finish! He is incredibly timely, professional, and hardworking. I could tell he put a lot of effort into ensuring I found the best space possible and I appreciate all of the time he spent to make sure we had a successful outcome. I could not say enough positive things about him and I highly recommend working with him!"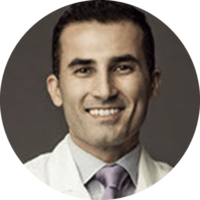 Dr. Milad Nourahmadi
Shining Smiles
"I've used Joe for over 5 different dental office transactions and he is the man in Chicago. He and his entire team are very well connected and knows how to get you the best deal on a practice, lease, or property. If you want to do anything in dental they are the only group you should be working with."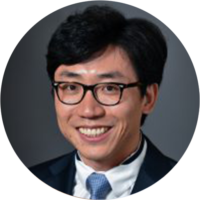 Dr. Myungjin Nam
Fresh Dental
"I am so grateful to stumble upon Pete from Joesph Rossi & Associates on looking for my first dental practice. He was really helpful in guiding us through the whole daunting process and made sure we were comfortable in finding our future practice site. I will definitely work with him again for any future work. Thank you Pete!"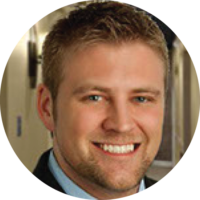 Dr. Paul Etchison
Nelson Ridge Family Dental
"Working with Joe was great, he showed me a few spaces all the while commenting on why one place was better than the other for my dental office. Working with him was really easy and he was always available when I needed him. I really had no idea what went into negotiating the lease and he took care of everything. I got a great deal and wasn't taken advantage of by the landlord all because of Joe's knowledge and skills. I highly recommend him to anyone who is looking for a dental space. Five stars!"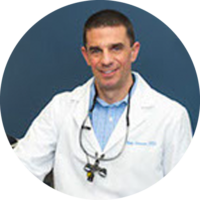 Dr. Peter Hammes
Washington Dental Care
"Thank you for the outstanding experience you provided in finding the right location for my practice. The process was excellent, beginning to end. I especially appreciate how, from the start, you described the market, typical timelines, and the variables in the process. Knowing what to expect really gave the experience a high level of comfort. Your professionalism and knowledge of the Chicago market were first-rate. I would give you my strongest recommendation to friends and colleagues without hesitation. Thanks again."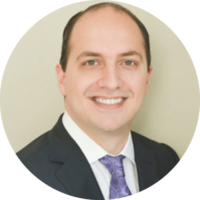 Dr. Ramzi Daibis
Band & Wire Orthodontics
"My experience with Joe has been fantastic and his approach is very professional and honest. Joe located several excellent properties based on my criteria and practice vision, then he helped me through a challenging negotiation and closing and referred me to the best professionals in business to complete my project. I most highly recommend Joe Rossi and Associates and look forward to working with them again soon."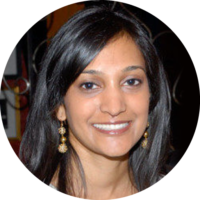 Dr. Rohini Mathrani
Spring Orthodontics
"Joe came recommended to me and I couldn't have been happier with his service. Joe helped find me the perfect location for my start-up and was readily available to show me properties, take my calls, and negotiated great terms for my lease. He is very professional, dedicated to his clients, honest, and reliable. I consider him a friend and feel so lucky to have worked with him. I highly recommend Joe Rossi & Associates!"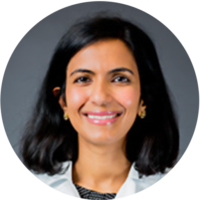 Dr. Ruchi Nagpal
Cortland Smiles
"I am so thankful to Joe and Pete for helping me with the process to find a space for my practice! They are very nice to work with and they were determined to work with me until we found something that was right for me! They are both very knowledgeable and give great advice throughout the process. Thanks again!"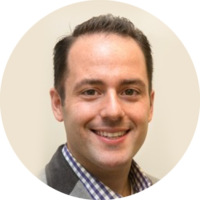 Dr. Sami Diab
Smile More Dental
"Joe has closed two dental office leases for me. Everything went with out a hitch. He took care of everything and saved me a lot of money. Don't try to do this on your own."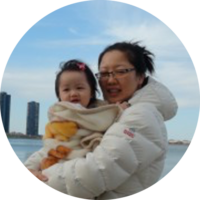 Dr. Yoonju Kim
Delight Dental Studio
"I have worked with Joe finding a lease for my startup dental practice. He really listened to my needs and found a perfect location. He also connected me to the right team of people to move forward. He was the right choice for me and if you are looking for a space for a dental practice, I highly recommend his service."