Real Estate Solutions for Practice Transitions
Is real estate preventing your practice sale?
We offer real estate solutions for practice transitions.
In the race to close a transaction, real estate can easily become an overlooked detail. Whether you are acquiring or selling a practice and need a lease properly structured, or you need an immediate real estate purchase structured, we have solutions to quickly and efficiently close the transaction.
Buyer Solutions
Buying a practice and need to secure a properly negotiated lease? The terms of your purchase will have a direct effect on the profitability and value of the practice — this is also the optimal time to renegotiate incentives from the landlord. 
Just like any successful business, when buying a practice without real estate ownership your capital is better spent reinvesting in what you know, i.e. your practice, rather than tying up large sums of money for long periods of time in the lease. A better use of those funds could be investing in equipment, acquisitions, or building a new facility for your dream practice. We structure favorable long-term leases allowing practice owners to operate more efficiently.   
Seller Solutions  
Selling your practice and need to secure a minimum lease term to satisfy your buyer's lender and complete a successful transaction? Don't put yourself at the mercy of a landlord who controls the transfer of your practice.
Selling your practice and own the real estate? Here are your options:
1. Lease back to the new practice owners
Leasing your real estate to the new owners can provide you with predictable cash flow, especially if you pass through all legitimate operating expenses. In addition, if the lease is properly structured, having the tenant responsible for all maintenance and operating expenses, increased equity can be achieved immediately. In addition, this option could allow minimal management and relief from the traditional headaches of owning real estate.
2. Sell the real estate with the practice
The most convenient option is selling your real estate along with the practice. Selling both will limit the pool of potential buyers, since most buyers' ability or desire to purchase both assets is limited.
Selling both could also delay and complicate the sale of your practice or possibly require a price discount in order to satisfy both negotiations. There are also a number of potential tax consequences and liabilities associated with selling both the practice and real estate holdings at once, typically an increased capital gain.
3. Sell Real Estate to a third-party investor
Making your property attractive to a real estate investor by creating a long-term triple net lease with predictable future cash flow could provide you with the largest and quickest way to create value in real estate. Assuming the new practice owner has a solid credit rating, a net lease investment is often sought after by investors. But remember, there are minor differences in lease structure and tenants credit-worthiness that could drastically negatively effect the value of your real estate.
Real estate decisions may be the determining factor of your practices profitability, transferability & overall success.
What Our Clients Have to Say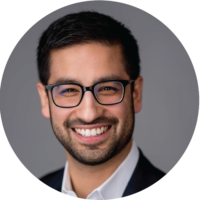 Razi Orthodontics
"Joe was instrumental in negotiating the terms of my lease. He is incredibly responsive and was able to meet me at all times of the day. Joe has a number of other resources and contacts that are so useful, especially for a startup practice. I highly recommend using Joe and will be using him again in the future!"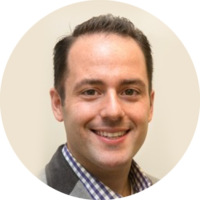 Smile More Dental
"Joe has closed two dental office leases for me. Everything went with out a hitch. He took care of everything and saved me a lot of money. Don't try to do this on your own."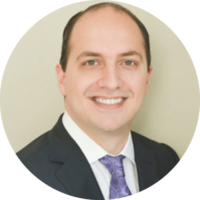 1st Family Dental
"My experience with Joe has been fantastic and his approach is very professional and honest. Joe located several excellent properties based on my criteria and practice vision, then he helped me through a challenging negotiation and closing and referred me to the best professionals in business to complete my project. I most highly recommend Joe Rossi and Associates and look forward to working with them again soon."